The project proposes to conjugate the strong rationality of it's distribution system with the configuration of a neat and composed volume which offers itself as a qualifying element of the built surrounding.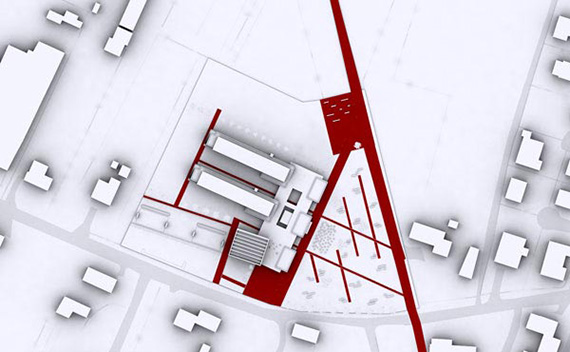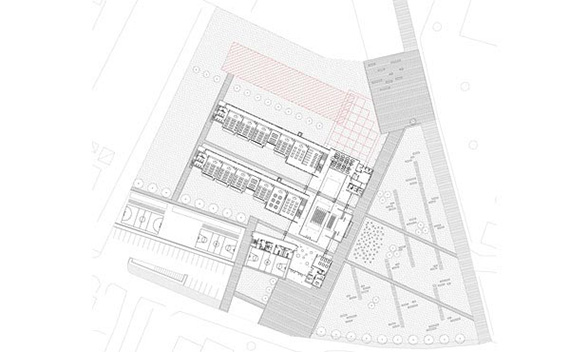 The volumes housing the classes and laboratories are built in brick and plastered, and have single sloped roof, recalling the typical local architecture but abstracting it's formal representation.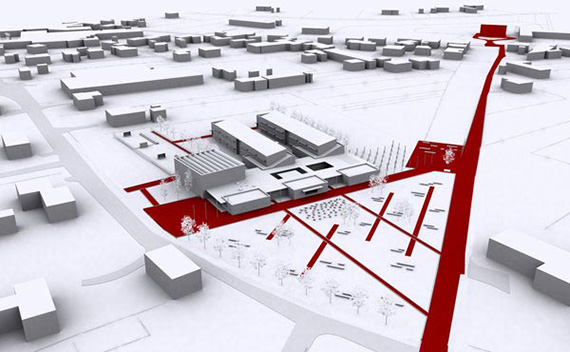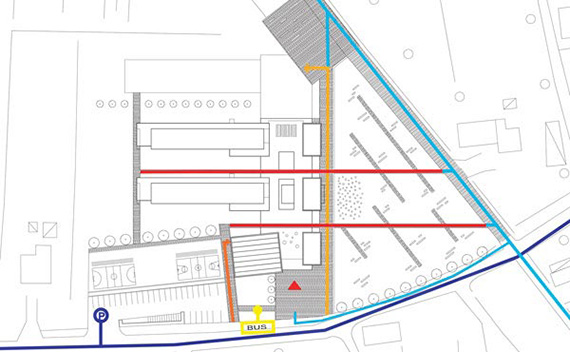 The service building is built with a ventilated facade covered with a skin made out of wooden larch planks, creating vast vibrant but familiar surfaces. Each opening can adopt a different formal character where even a foreign element like the emergency staircase is re-conducted to the unity of the building.