Two apartments / guest quarters where created restoring an attic in the animated and historical Saint-Germain - des - Prrés area in Paris.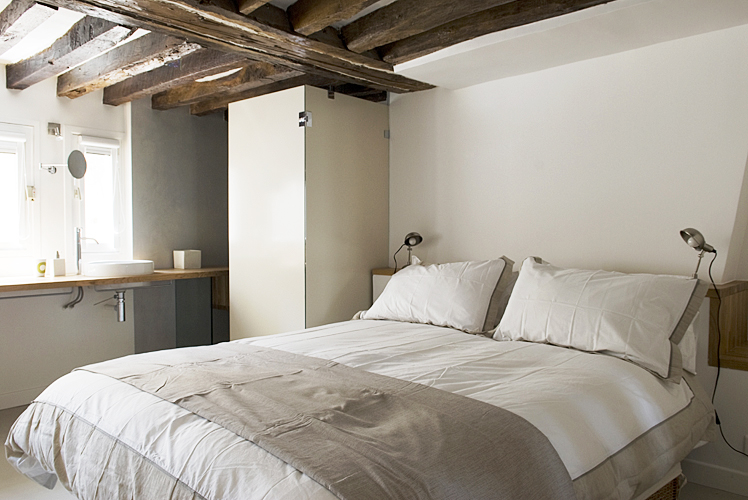 Photo (c) Frédéric Jagueneau.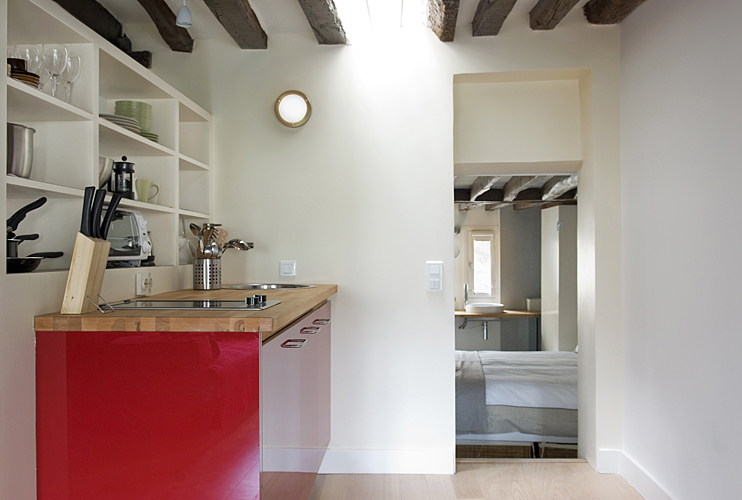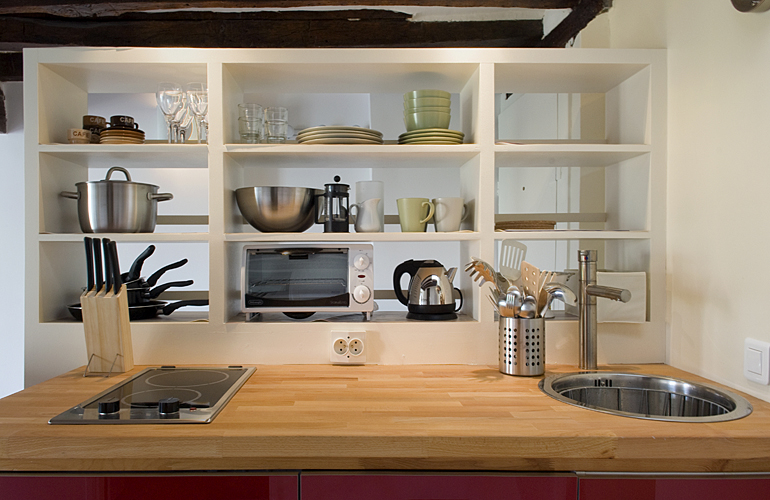 Main issue of this project was the construction of a delicate balance between the contemporary style of the new intervention and the historical one of the existing building. Cement surfaces, beech blockboard and glass dialog with the ceiling from which the original beams where made re-emerge and the natural irregularities of the structure.