The idea was to find a simple and effective way to show Robert Capa's photos from the exact same locations they where shot. We proposed to create 4 different units, each adaptable to different location conditions, highland beach side, public space.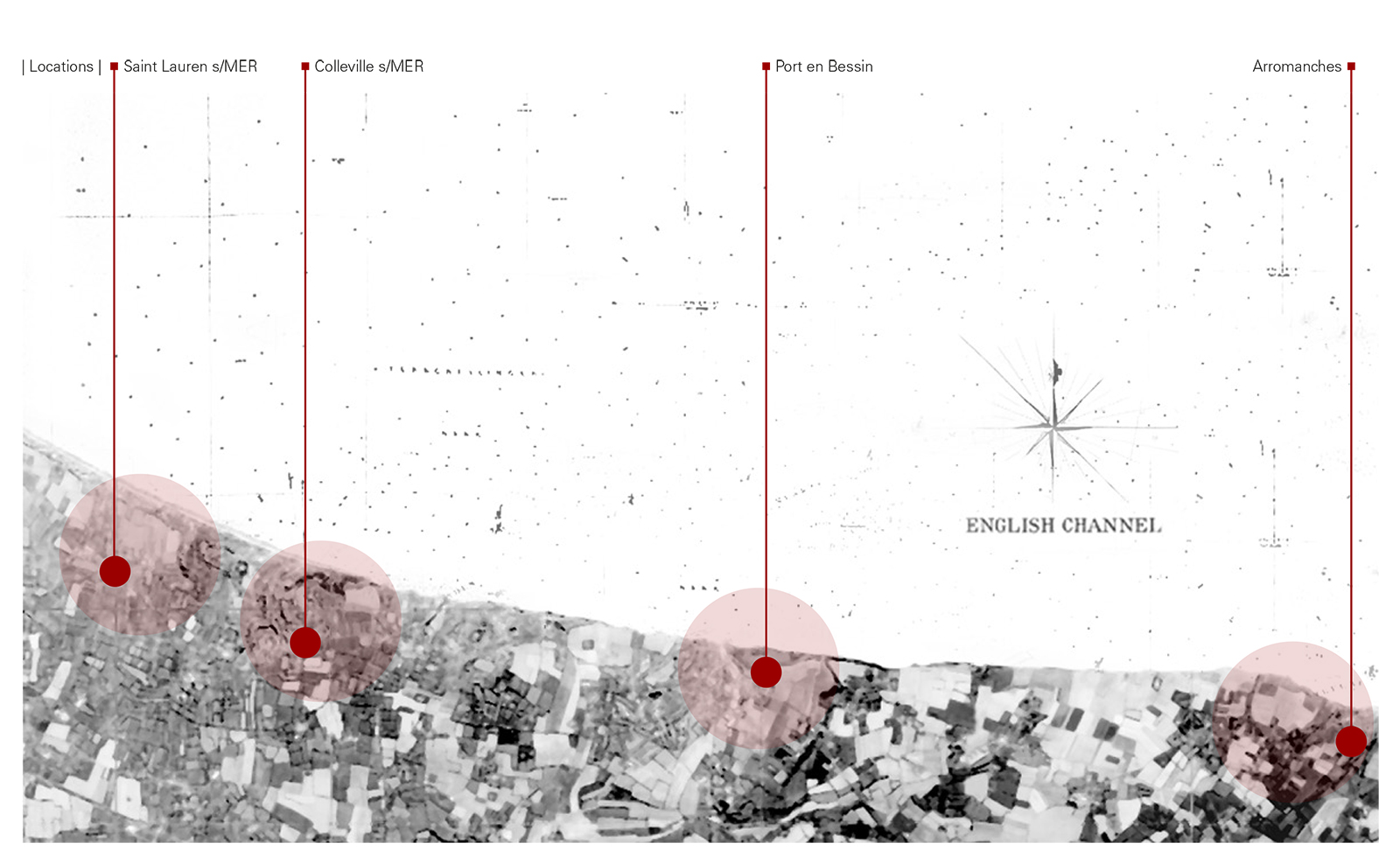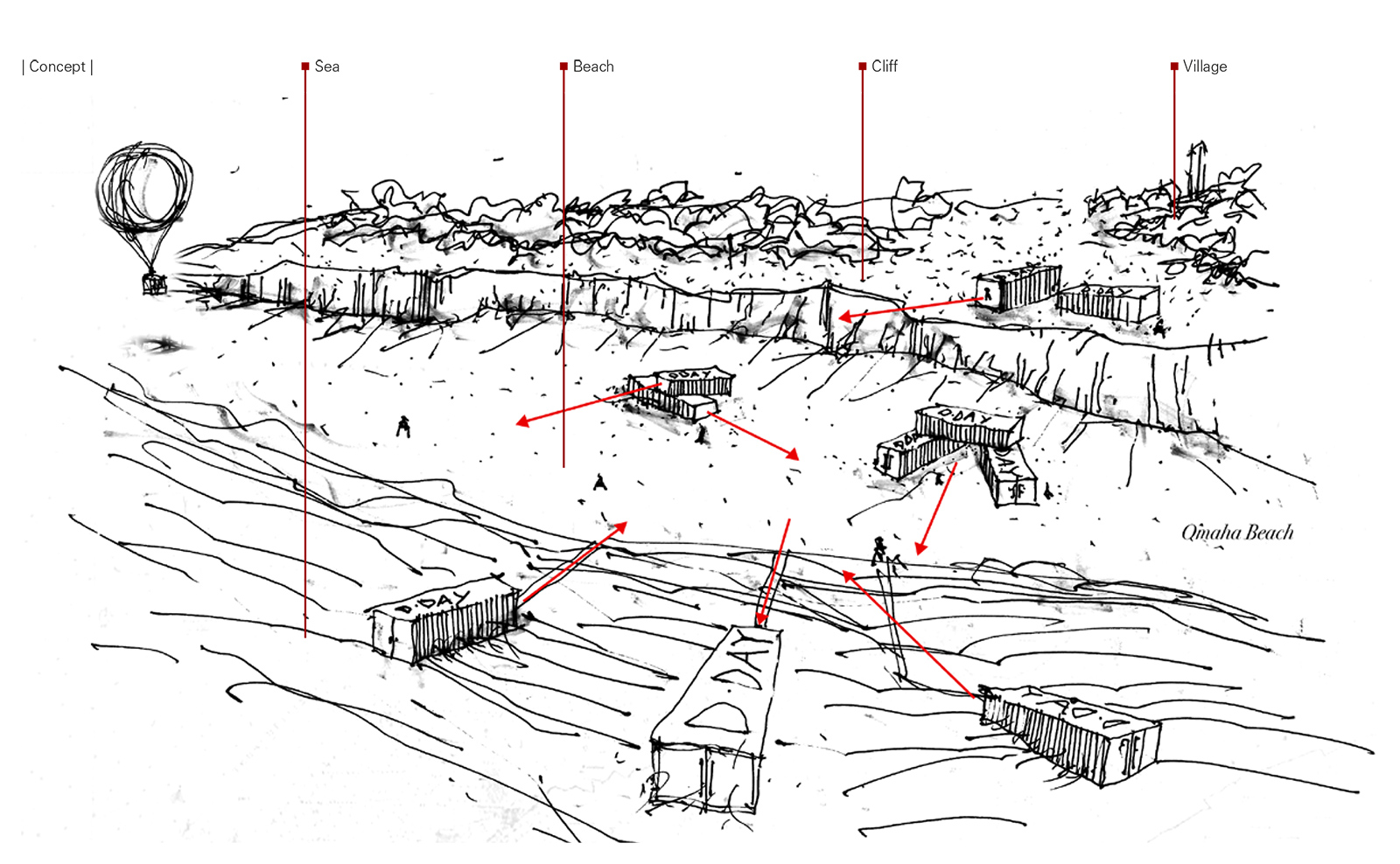 The first Unit A imagined as a simple steel frame would just contain a single giant print from one of Capa's photo's. Unit B, a single container exhibits a print but would also helps the visitor geolocalize it's point of view.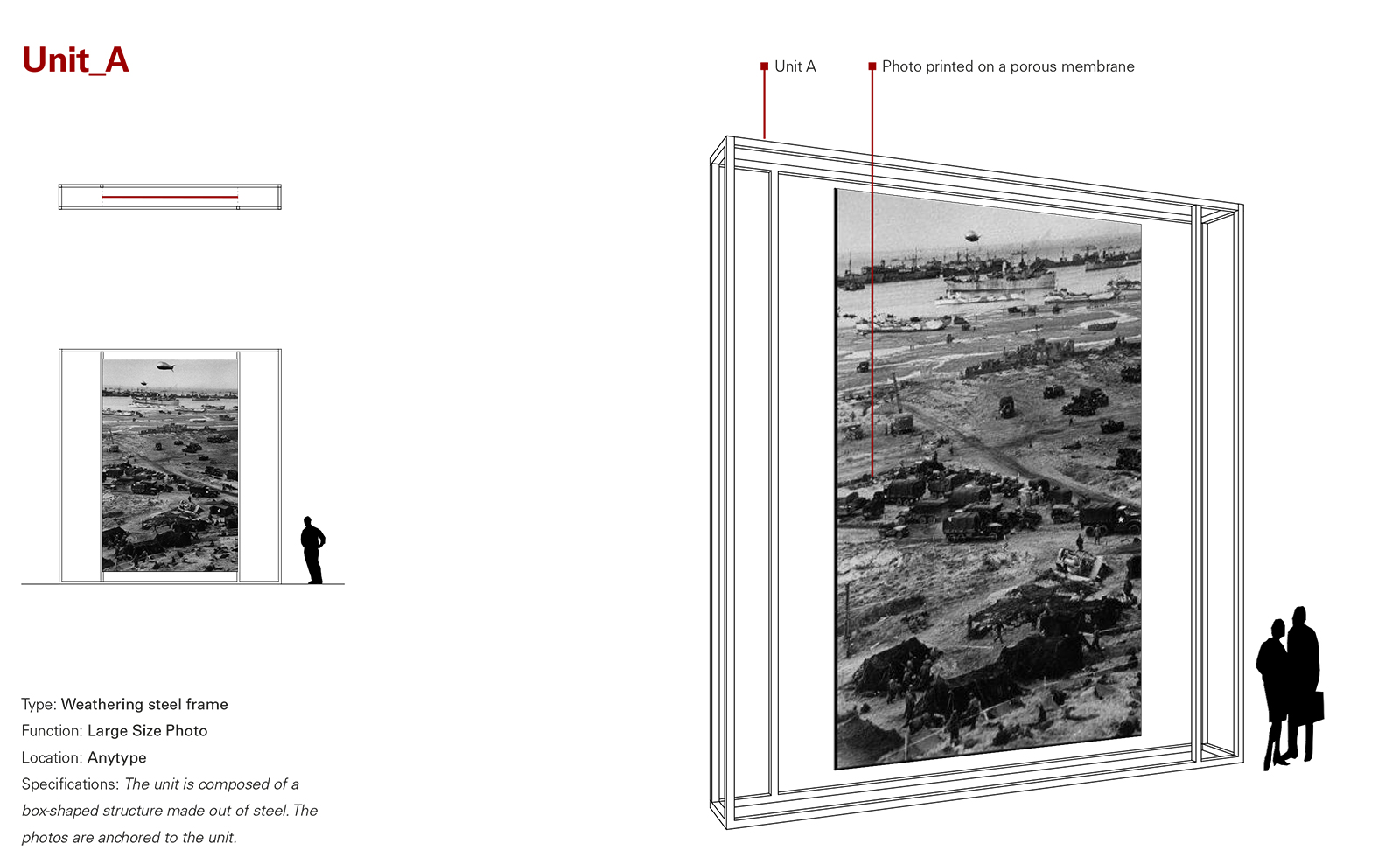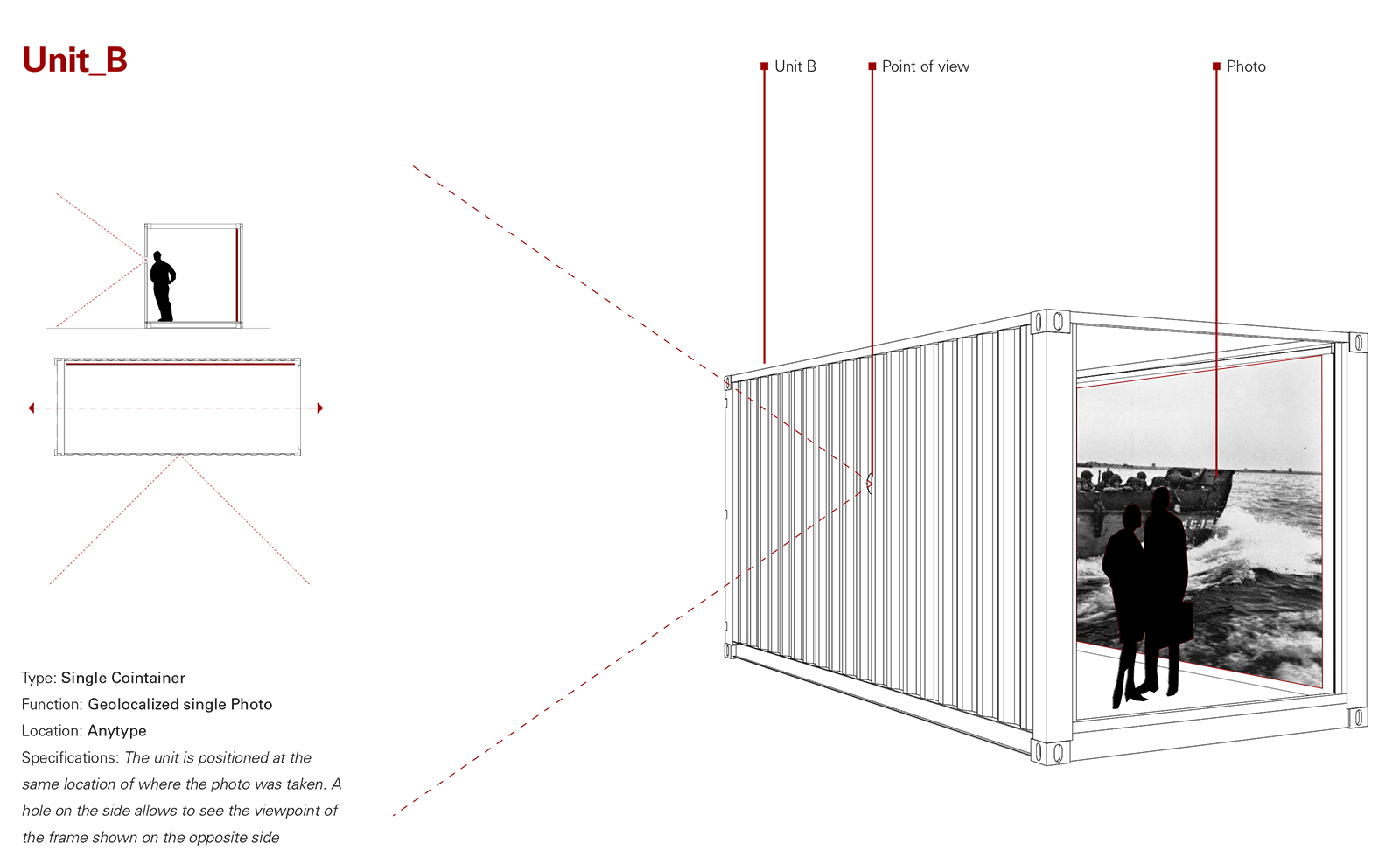 Unit C, composed by two juxtaposed containers which, apart from the exhibition space also creates a Mirador where the visitor can have a complete overview of the parcours. The last Unit, D, a composition of multiple containers, create a larger exhibition space where projections and information about Capa, Magnum and the D-Day would be displayed.