Anne de Carbuccia's photographs confront human-caused threats to the planet, including water scarcity, species extinction, and pollution through ingenious use of vanitas art, which features the skull and the hourglass as symbols of vanity and the futility of worldly pursuits.
Images © Andrew Frasz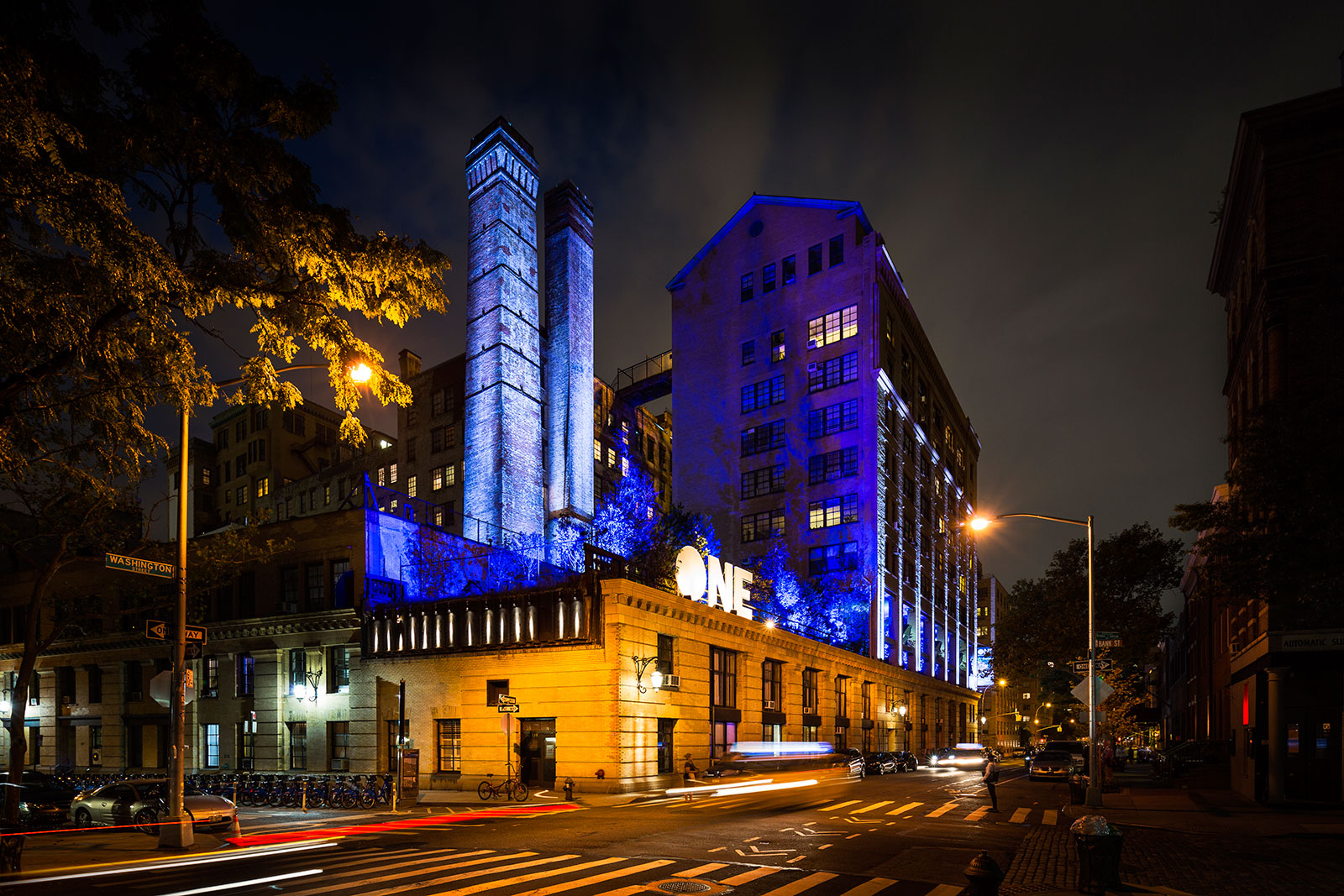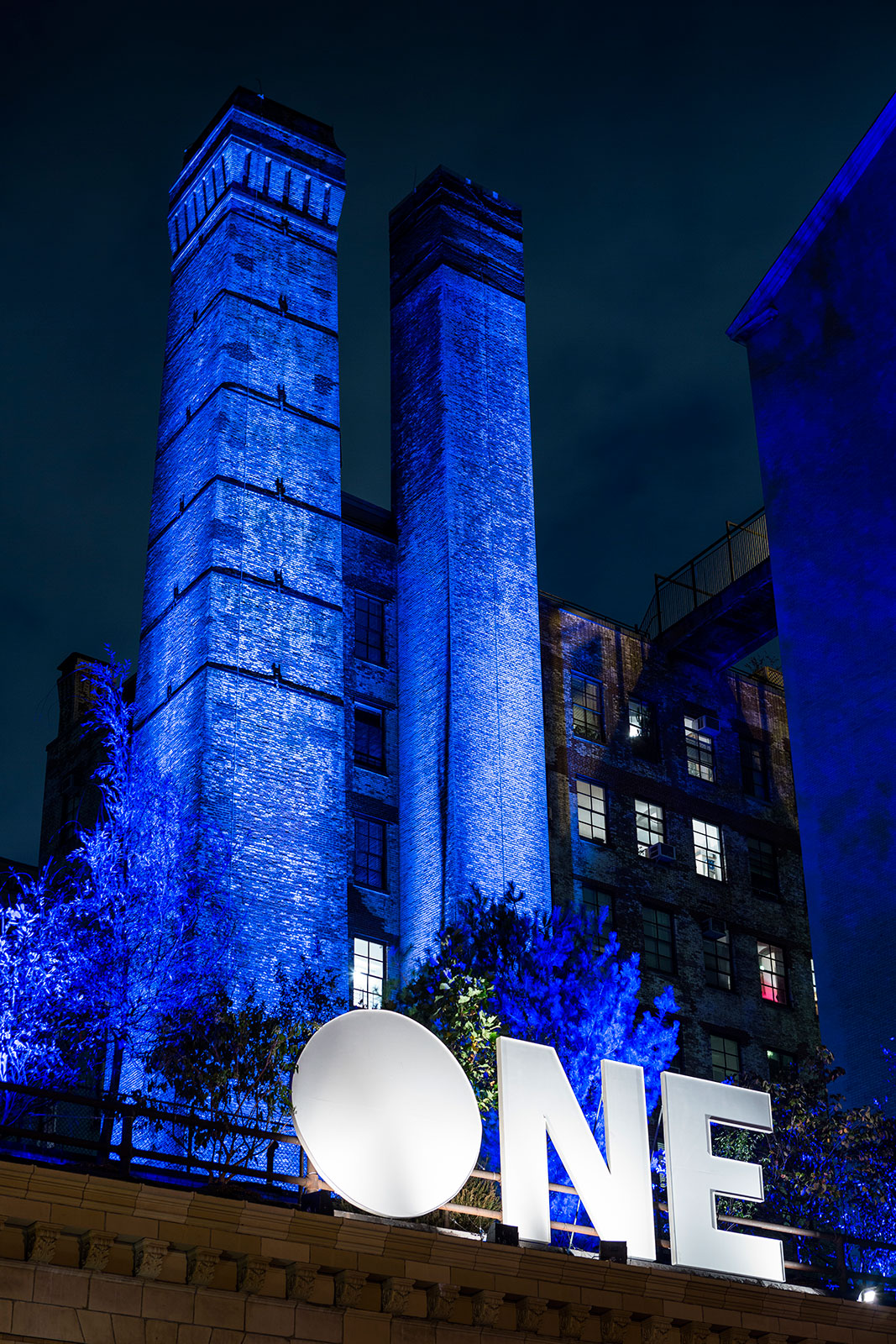 The exhibition is a collaboration between Ombra Bruno from BEMaa who conceived both the interior and the highline installation with Alessandro Arena who created the lighting concept, and Nadine Schutz who is the sound architect for the interior exhibition. The installation design enhances the themes of the photographic artworks.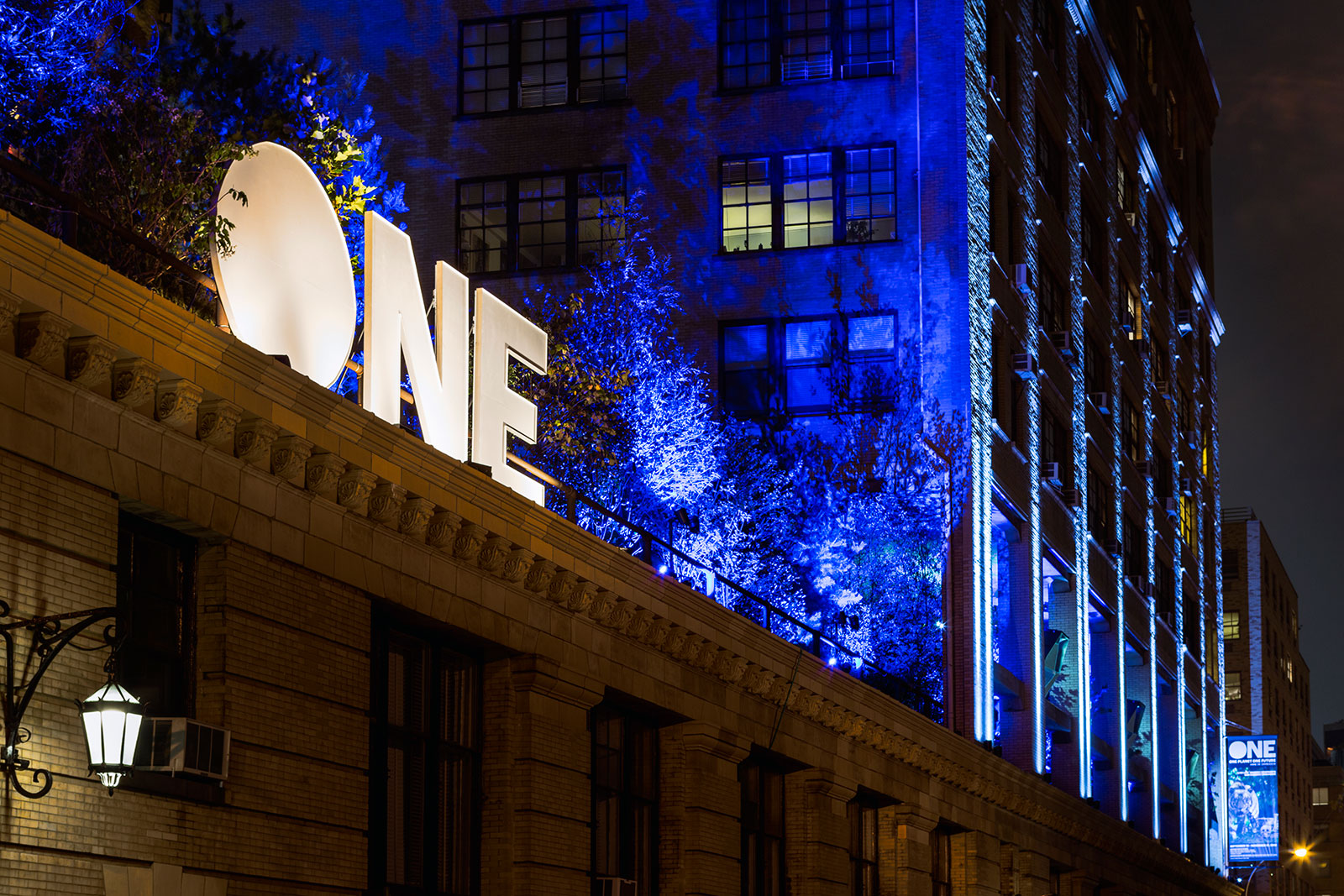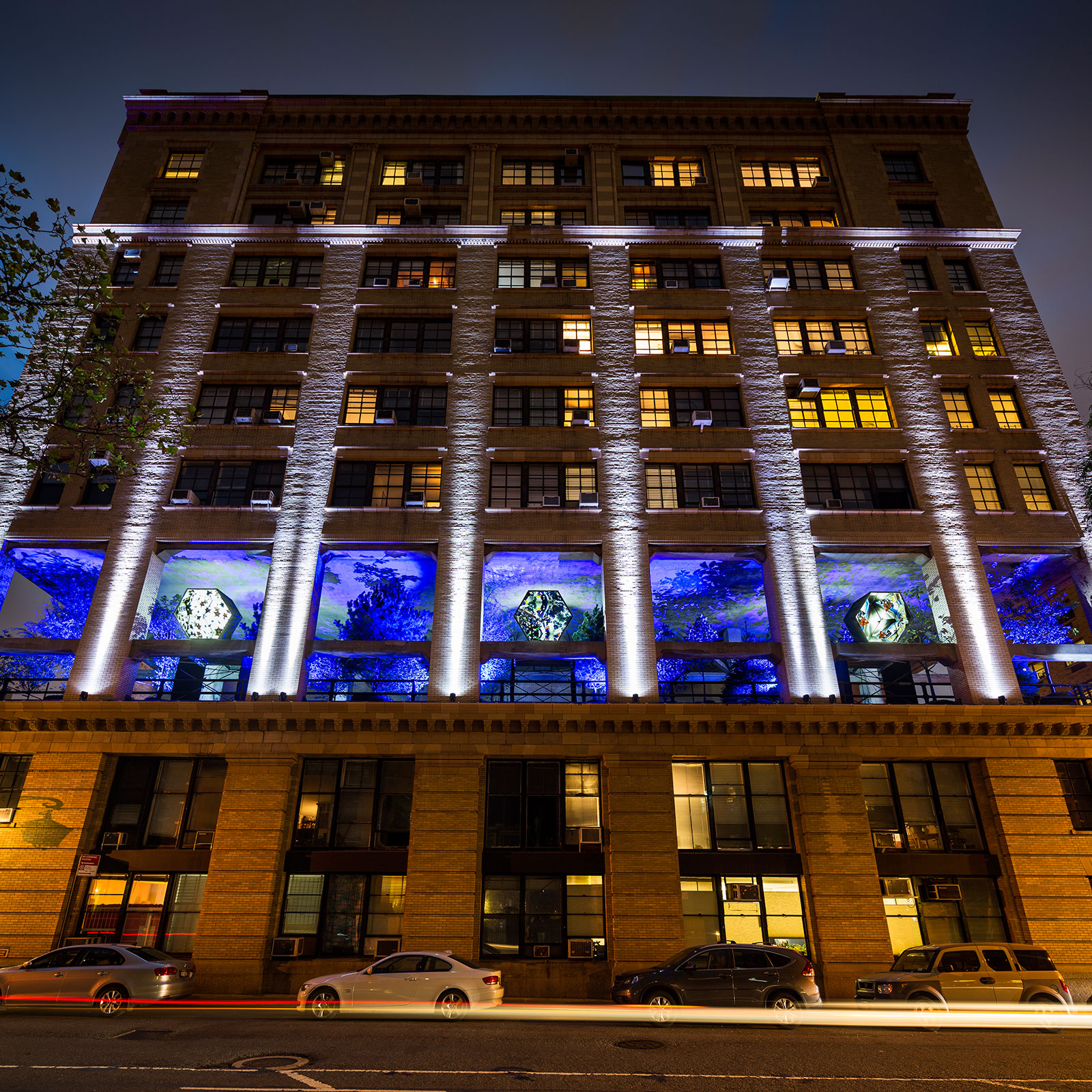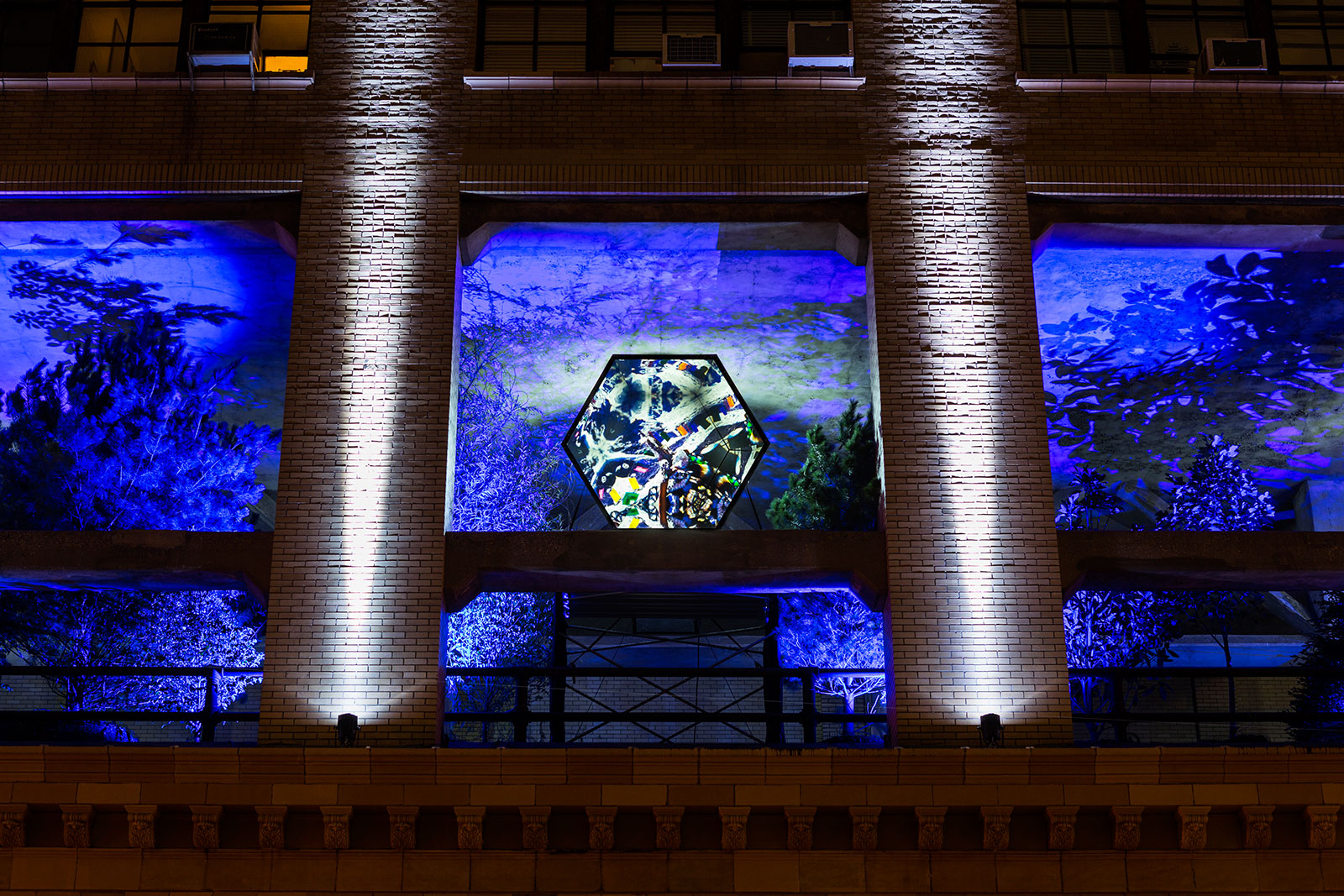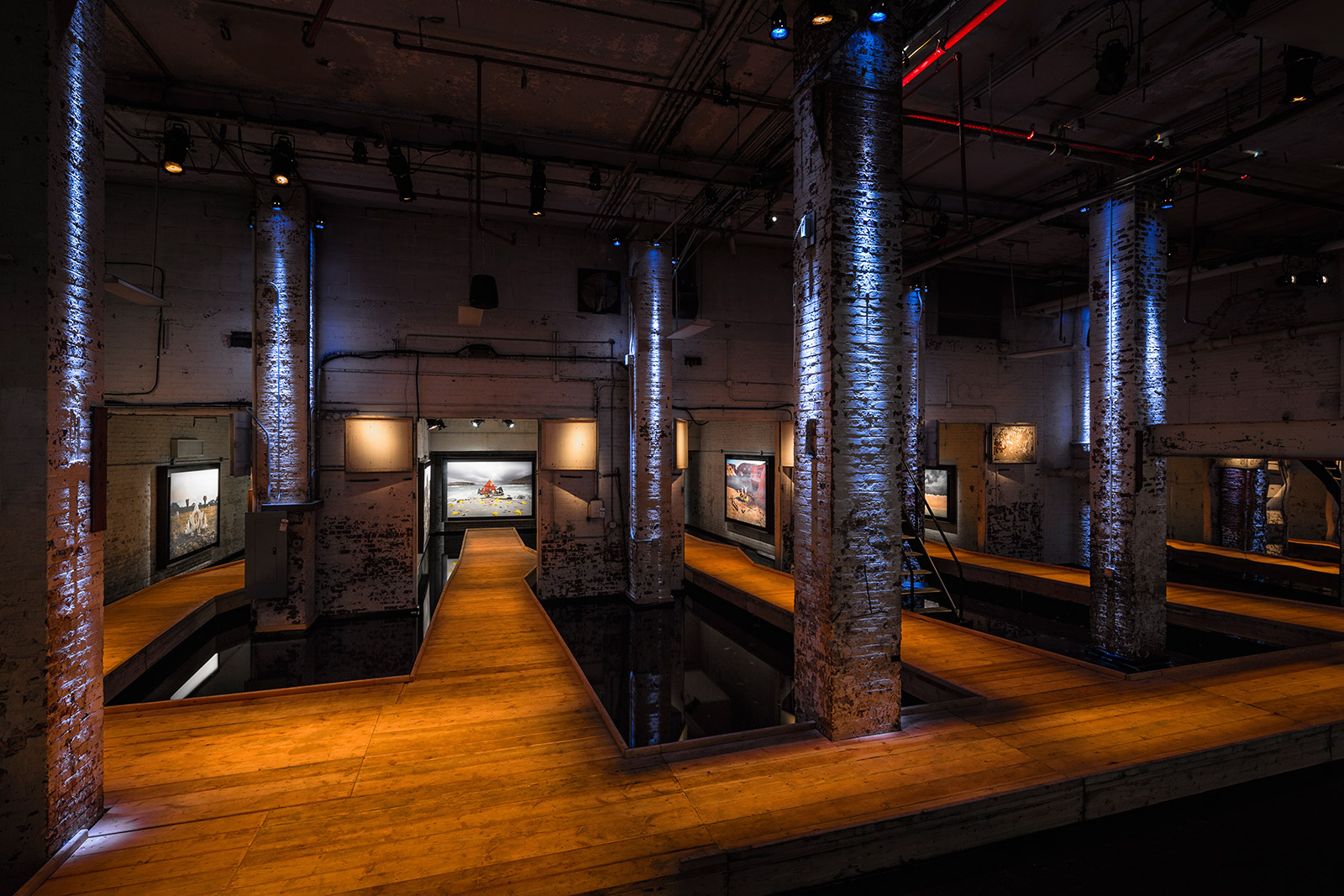 Visitors enter the exhibition is on the top floor, above the main gallery and photo coves. Reflections on the water, the sound of water dropping, and the gradual descent into the main gallery sets the mood for the exhibition experience. Visitors discover the photographic works as they navigate the main gallery and four separate photos coves via a wooden deck.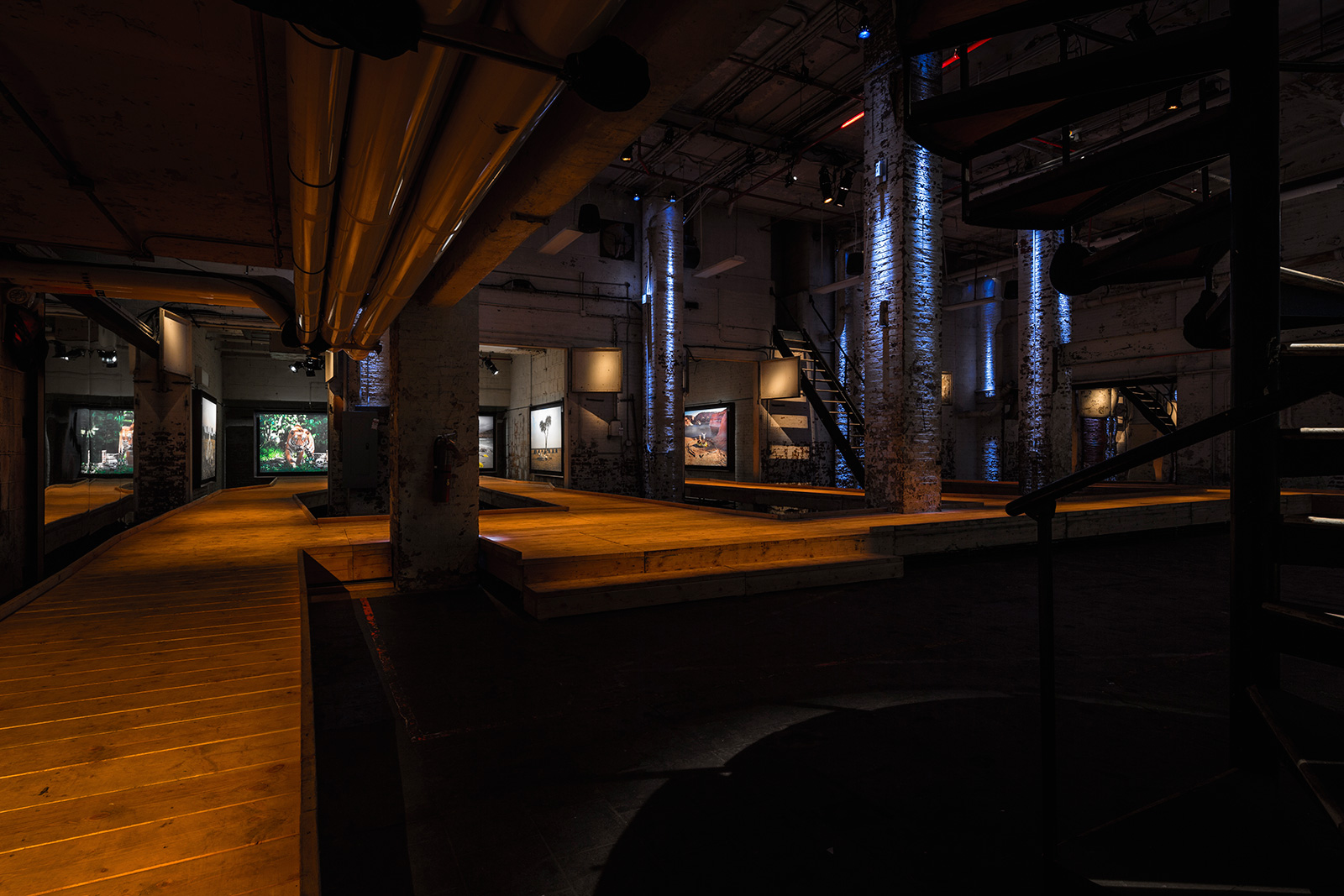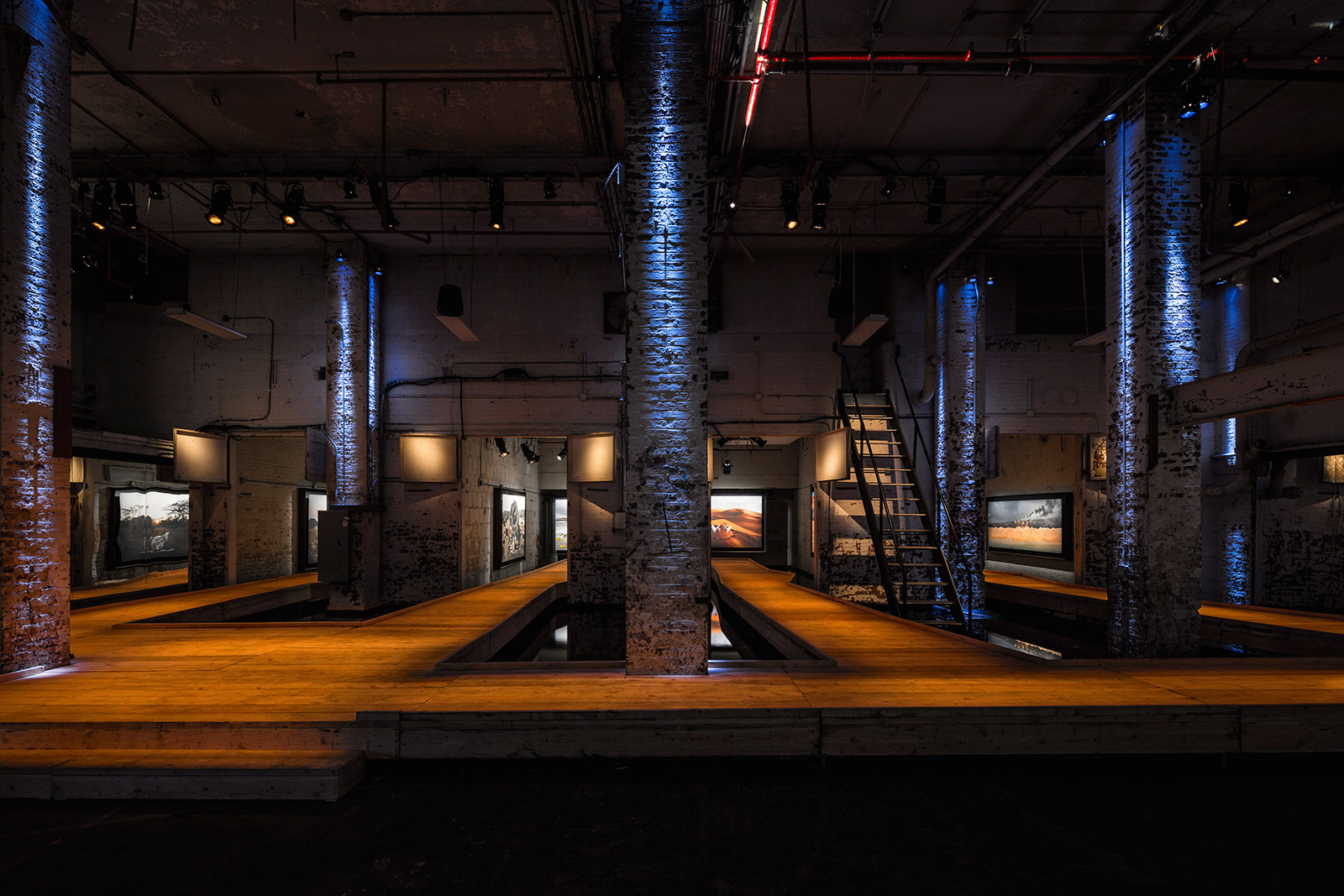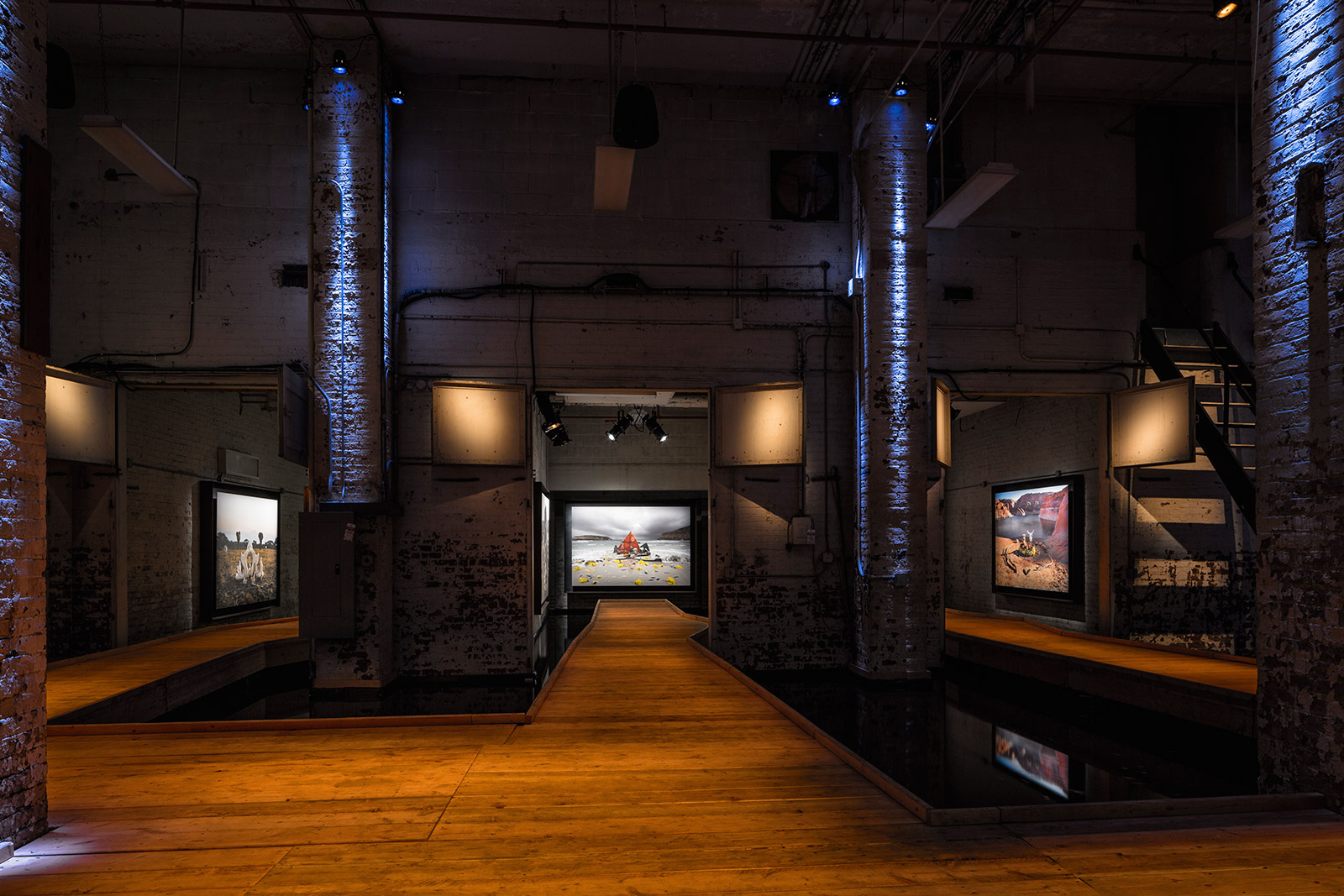 On the High Line an urban forest of trees selected for their compatibility and tolerance to the local environment re-wild this inaccessible stretch of the High Line. Teleidoscopes amidst the trees create a rippling effect, which echoes the movement of water in the indoor exhibition. The trees and the "game of light" projections are visible from Washington Street.